The Wee Peeple Newsletter


37 years in "performance art" at

Yes indeed... less than One Week from now... on October 3rd...
It Begins...

the First of Nine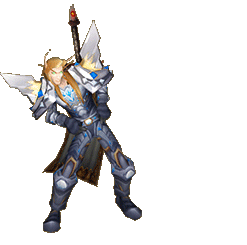 Michael and the Dollmaker visited the Doll Shoppe and
took away all the old Doll Houses
to make room for the NEW Doll Houses!
What? House Guests already?
Michael G. Hritz's Latest Doll House Creations
One of those new Doll Houses was purchased online
and Hand Delivered by Michael to Ms. Cydnee's Gate...
She says: "The cedar Dollhouse matches My House!"
(Isn't it Halloween yet???)
A Special Spooking!
Halloween Weekend ONLY!
a Certain Selection of
will be for sale!
Serious Restrictions will Apply:
Nix on trying them on.
Halloween Themes Exclusively..
One Size Only - All Pre-made - All "Medium" Size
(...that is...10-11 " across the front of the face from ear to ear)
(see instructions on Information Page)
http://weepeeple.com/drawer/informationonartmasks.htm
Non-refundable.
How to find

Take your first Hard Left

coming through the Front Gate..

Stay on the Sidewalk-

do not Deviate!

The Wee Peeple Doll Shoppe

is just at the end

On the left, before the Odeon Stage,

and the bend.
Specializing in Heraldic Pageantry and Aberrant Decadence for the masses
the
Opening Day: Saturday, October 3rd
Closing Day: Sunday, November 29th



Wee Peeple
Newsletter Topics




The GREENMAN

The Strange Story of
"Father" Christmas

The Stream


Fabric Collage

">

The Other Side

> The story of
Vasilisa the Brave

You Tube Video

Wee Peeple Dolls...
the Early Years

Follow your Bliss

Back to Home Page

There is a tide in the affairs of men,

Which, taken at the flood, leads on to fortune;

Omitted, all the voyage of their life

Is bound in shallows and in miseries.

On such a full sea are we now afloat,

And we must take the current when it serves

Or lose our ventures.

-Shakespeare- from Julius Caesar

October and November

(Lord have Mercy!) at the

This year starring

Michael Hritz

as the Dollmaker's Business Partner!

and Featuring his Fairy Houses

situated alongside the Wee Peeple Dolls!

Due to the

The Dollmaker will be there on

Saturdays Only!

And Michael will be there on Sundays

If you would like to receive the Wee Peeple Newsletter

here is the link to the

Newsletter Sign-up Form:

"What people really need and demand from life

is not wealth, comfort, or esteem,

but games worth playing."

-Thomas Szasz

512-332-6680

Smithville, TX 78957

and

Cat Peeple Dolls

The story of
The Card

The Story of the
Three Dresses

The Story of


Lady Nevermind

How To Purchase Dolls
Thanks goes out to:

Cool Text: Free Graphics Generator
and
Web Counter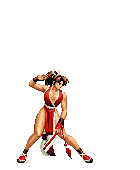 Back to Home Page