December 2017 Issue 130
at the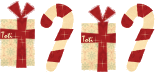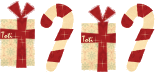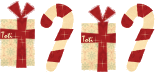 Krampus stared disapprovingly at the month of December...
It was a dirty job, but someone had to do it...
Ah! Such Exhilarating Freedom of Expression!
Constructed from fabric scraps, nails, crushed bottle caps, tangled thread, buttons
zipper parts, tiny printed words and, well, pretty much anything that comes to hand,
Mizzy's Doll Constructions bring out the kid in this Dollmaker!
Ms. Mizzy brought her Characters to the
where this Dollmaker
pretty much had a fit over them.
and on that Saturday night in December, there came the
right down Main Street, right past the


Thanks goes out to:
and
Cool Text: Free Graphics Generator
and
Web Counter

Back to Home Page

P
lease notice that you can
Unsubscribe
from this newsletter at any time